When it comes to taking care of your children's health, their diet can have a big impact on their dental health. Drs. Soria, Padmanabhan and Paolino strive to address every part of your child's dental care, including their eating habits. A well-balanced diet can create healthy smiles for years to come.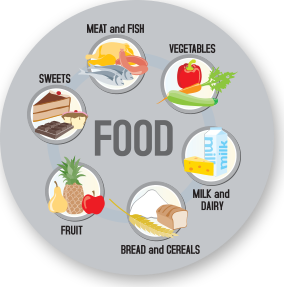 To help care for your child's oral and overall health, we recommend applying the following tips:
Children should have a balanced diet that includes each major food group.
Be mindful of snacks that can lead to cavity formation. Eliminate or reduce the amount of these foods from your child's diet.
The more frequently a child snacks and the longer the food remains in the mouth, the greater the chance for tooth decay. Therefore, snack occasionally and drink water afterwards.
Allow time between meals so that saliva can wash away food particles that bacteria feast on.
Choosing nutritious foods such as fruits and vegetables, low fat yogurt and cheese are better for children's teeth instead of sugar-laden cereals or candy.
For more information on how to ensure that your child is taking good care of their teeth through their diet and snacking, we welcome you to call 860-649-4655 or visit our pediatric dentists at Pediatric Dental Associates & Orthodontics in Manchester, Connecticut.
For more information about diet and snacking, please click here.